ARCHIBUS Facilities Management Software: Web Central Leverages the Internet for Greater Data Sharing and Collaboration
Harness the power of the Web to share information and distribute self-service work processes throughout your organization.
Web Central centralizes process management and user rights to create streamlined, personalized interfaces for each site and user. As a result, facility and infrastructure managers can easily coordinate all levels of the enterprise, from operational to senior executive level.
Request Web Central test drive access
Benefits
Delivers instant access to facility and infrastructure information using a simple Web browser
Improves the breadth and reach of knowledge delivery throughout the organization
Promotes appropriate communication and collaboration via role-based security
Enhances productivity and decision-making within a cost-effective, self-service environment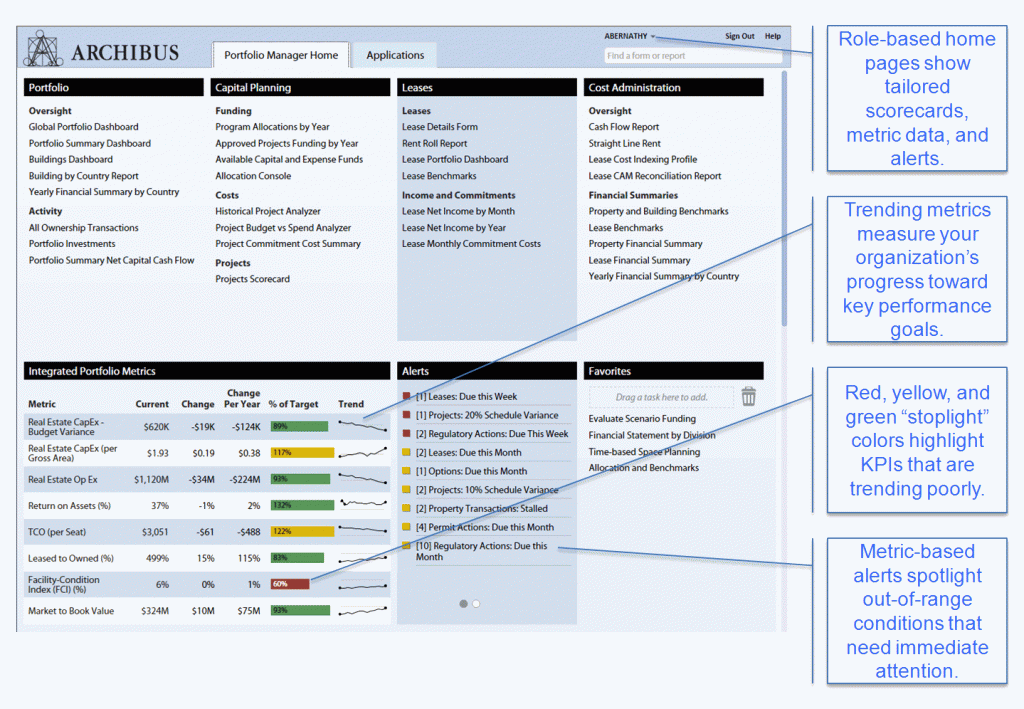 Users can access personalized, intelligent dashboards to drill-down through critical information and 10,000+ reports "out-of-the-box"